Welcome to travel photo gallery
Welcome to photo.lacina.net a reliable photo source providing over 2.000 high quality images from Curaçao, Czech republic, Denmark, England, Ghana, Guatemala, China, India, Indonesia, Italy, Kenya, Malaysia, Malta, Marocco, Myanmar (Burma), Netherlands, Norway, Senegal, Sierra Leone, South Africa, Sweden, Tanzania, Vietnam.
For reference you can have a look at
list of customers
. Cannot find your image or do you require further information? Feel free to
contact me
.
Latest News
SHORT NEWS
My following work will be published on Instagram. Follow me to keep updated. (07. 03. 2021)
Book Beautiful Norway available on Amazon (07. 04. 2017)
Czech travel magazine Koktejl has published my photostory about Yaunyang rice terraces. (31. 10. 2012)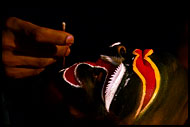 ::
released 05. 09. 2006
::
Kathakali considered of the oldest theatre forms in the world. It originated in the area of southwestern India now known as the state of Kerala. Dancers take various roles in performances traditionally based on themes from Hindu mythology, especially the two epics, the Ramayana and the Mahabharata.
---
GALLERY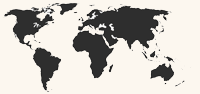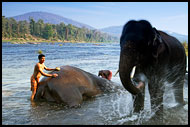 ::
released 24. 08. 2006
::
We bumped on an elephant training center by coincidence - we wanted to see elephants in a park after we had arrived learned that the park was on fire and closed to public. Instead we were recommended this place. Elephants were trained here from their early age to help people and watching them taking a bath in the morning was a perfect chance for me to take some shots.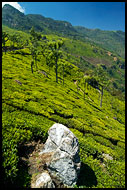 ::
released 19. 08. 2006
::
Nilgiris (The Blue Mountains in translation) are one of the oldest mountain ranges, even older than the Himalayas. They are located at the junction of three indian states - Tamil Nadu, Kerala and Karnataka and the capital of Nilgiris is a tidy city Ooty also known as Udagamandalam. Often it is called the Queen of hill stations and I can confirm its definitely worht a visit.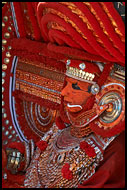 ::
released 02. 05. 2006
::
A special festival takes place in the region around Kannur (Cannanore) during the winter months. Men from certain tribes, normally considered Untouchables, put on grotesque make-up, decorate their bodies with kilograms of beautiful decoration and perform special dances. It is believed that during this ritual they become real Gods.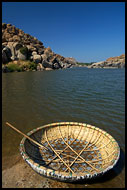 ::
released 30. 04. 2006
::
The reason Hampi gets you is not only the ancient palaces and temples with carvings of incredible detail, but the hugeness of this place. You can spend days wandering around and still there will be more left for you to explore. Add the moon like rocky landscape and you feel like you came to another planet which makes Hampi so unique.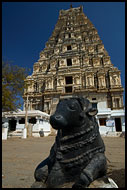 ::
released 28. 04. 2006
::
I planned to spend one or maximum two days at the ruins of Vijayanagara, the former capital of the Vijayanagara empire (1336 to approx. 1660). At the end I stayed at this magnificent place for nearly one week, which prabably speaks for itself. The first part of photographs from Hampi covers the historical sites - enjoy!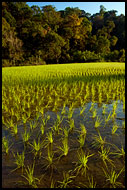 ::
released 21. 04. 2006
::
Coorg or Kodagu (originally called Kodaimalenadu) means 'dense forest on a steep hill' and it quite opposites what awaits you when you enter this region. Located in Sout West part of Karnataka state and sometimes also dubbed as the Scotland of India, one finds the place hassle-free with very few tourists. Misty hills, lush forest, acres and acres of tea and coffee plantation, orange groves, undulating streets and breathtaking views are what make Kodagu Hills an unforgettable destination.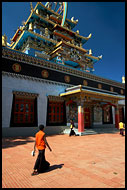 ::
released 28. 03. 2006
::
Back after few weeks spent in wonderful South India, looking at photos I took I've decided to publish couple of shots from Golden Temple first. I first realized what the visit will be about when a monk insisted he would pay for rickshaw we took together to Bylakuppe - the biggest Tibetan settlements in whole India. What came after can not be described in words, especially the chanting really got me and I nearly forgotten to take photos...

GALLERY STATISTICS
build: r0.4.3.1/አዲስ አበባ
countries: 17
categories: 134
photos: 2155
hits: 9173040
comments: 249