Tanzania, Zanzibar and Kenya Adventure
latest updates:
2005/11/01 - all photos from Kenya released
2005/09/11 - all photos from Tanzania released
2005/01/16 - photos from tarangire NP released
2005/01/07 - map of my trip was added
2005/01/01 - editing photos
2004/11/19 - back from trip, recovering ;-)
2004/11/07 - plan adjusted, visiting suguta valley with samburu and turkana tribes
2004/11/04 - tanzania trip over, entering kenya again for 14 days more of adventure
2004/10/07 - first approximate plan of our journey
2004/09/30 - decision was made, tickets were bought. as usually flying with KLM

Prerelease notes
Autumn is here again and till the last minute I was not sure where to go. Then KLM offer of cheap tickets came and two main destinations were chosen. At the end Nairobi won over Shanghai for China is a BIG country, travel distances are very long and one month might not be enough.
Even though Eastern africa is known mostly for safaris, I don't plan to spend too much time on them. First they are extremely expensive (my budget is about 700USD), second there are some other interesting places worth seeing. And as usual I'd like to learn more about local religion like juju of zanzibar, meet waganga - a traditional healer of the Shambaa tribe inhabiting the Usambara mountains or just talk meet and talk with locals..
Photos
More photos from Tanzania
More photos from Kenya
Articles
Czech geographic magazines have published my articles about Tanzania and Kenya, you can find them here. Please note that they are in czech language.
Plan
This is the final version of my plan. First 14 days we were traveling in two persons, second part was done only by me as the places I visited were too dangerous to take anybody along.
arrival in Nairobi
south to Arusha
2-3days safari in Ngorongoro Crater + Tarangire national park
Usambara mountains trek - Shambaa tribe
Zanzibar - Spice Island
Dar Es Salaam
back to Nairobi and transfer north to Lake Naivasha
Hell's Gate National Park
Trek into Suguta valley -> Samburu and Turkana tribes and pearl of desert - Lake Logipi
Thomson's Falls, Nyahururu
Nairobi -> Sandefjord
Links
links to interesting articles and sites i found while gathering information about my trip..
Maps
Map 1: First part of my trip.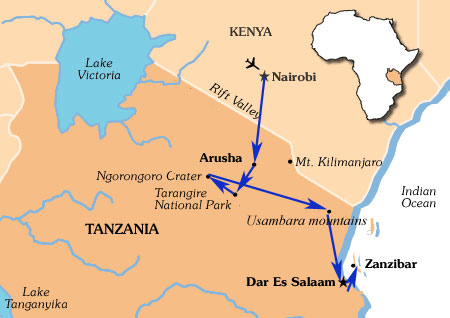 Map 2: Second part of my trip.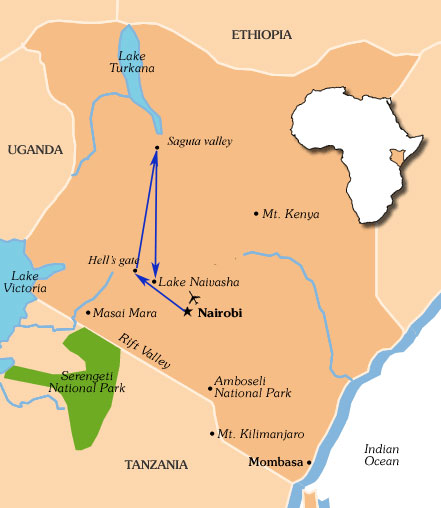 GALLERY STATISTICS
build: r0.4.3.1/አዲስ አበባ
countries: 17
categories: 134
photos: 2155
hits: 9299074
comments: 249