STOCK PHOTO - LICENSE AN IMAGE
All images featured at http://photo.lacina.net are available for editorial or commercial use (advertising, brochures or other promotion of a product or service, newspaper or magazine editorial, web pages, text books, art books, CD covers, posters, calendars,...).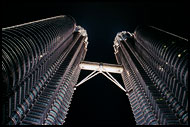 If you would like to purchase a custom-made professional prints for your home or office decoration instead, click here.
Turnaround and delivery
Providing I am not traveling, it takes 1-2 working days to prepare the image. Images are delivered in requested format in electronic form over the internet upon clearing of your bill. Images are never available in physical format (ie. film).
How to order
I accept both electronic and phone orders.
If you prefer first option, click on the "License image" tab under any photo on this site, fill in requested fields and submit. I will contact you with price quote.
Otherwise give me a call on my phone: +47 90 85 82 01.
Payment
The fastest and most secure way of settling the bill is payment by PayPal. I send you an electronic invoice from PayPal which you can cover by credit card. Other options are direct money transfer to my bank account or sending a cheque/money order by post. However, processing might take considerably longer time, payment by PayPal is therefore preferred.
Cannot find your image? Do you require further information? Contact me.

GALLERY STATISTICS
build: r0.4.3.1/አዲስ አበባ
countries: 17
categories: 134
photos: 2155
hits: 9041461
comments: 249