FINE ART PRINTS
Canvas & Paper | Sizes & Prices | Turnaround time and shipping | How to order | Payment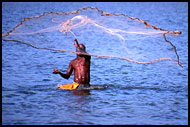 All photographs from photo.lacina.net photo gallery are available as custom-made professional photographic prints for your home or office decoration. Please note that buying a print does not give you any reproduction rights - if you wish to license an image for reproduction instead, click here.
Canvas & Paper
Prints on canvas are made using Epson 9800 professional printer. Epson's professional acid free 100% cotton archival quality base canvas is used. Prints on canvas are handled with UV protective spray for long holding colors.
Paper prints are made using Epson UltraChrome pigment inks on an 8 inks Epson Stylus Pro 3800 printer on archival Innova FibaPrint White Semi-Matte 300 gsm paper, which is one of the highest-quality fine-art photographic papers today. Cotton gloves are used while handling the prints not to leave any fingerprints or scratches.
I don't offer prints framed.
Note: Because of monitors' different interpretation of colors, there might be color or lightness variations between the photo you see on your monitor and the actual print.
[ top ]
Sizes & Prices
I can offer photographs up to 27x40,5" in size (up to 22x60" for panorama photographs). In the list below you will find examples of sizes and corresponding prices. Prices for custom sizes will be priced according to the nearest larger format.
paper size inches
paper size cm
price USD canvas print
price USD paper print

---

4,1x5,8"
10,5x14,8cm
Not available
$4.90

---

10x15"
25,4x38,1cm
Not available
$49.00

---

13x19"
32,9x48,3cm
$119.00
$89.00

---

27x40,5"
70x105cm
$299.00
$259.00

---

panorama 22x60"
panorama 55,8x152cm
$399.00
Not available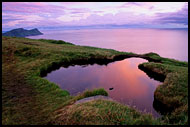 I'll leave some space around the image, typically 2-3 inches so that the image can "breath" a bit. No watermark is printed on the photo. I can sign the print if you request so. Orders are processed upon clearing of your bill. Prices include airmail shipping. Recorded mail, EMS, Fed-Ex and other couriers available for an additional fee, please have a look in the next section.
[ top ]
Turnaround time and shipping
Providing I am not traveling, it takes about 2-5 days to print an image. Depending on your location and type of mail, it takes from 1 day up to two weeks to ship the print. The prints can be sent via recorded mail (included in price), EMS (for extra charge) or Fedex (for extra charge).
If you receive a damaged print, return the damaged material and I will replace it with new one. All sales are final, there are no refunds.
[ top ]
How to order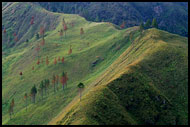 I accept both electronic and phone orders.
If you prefer first option, click on the "Order print" tab under any photo on this site.
Otherwise give me a call on my phone: +47 90 85 82 01.
[ top ]
Payment
The fastest and most secure way of settling the bill is payment by PayPal. This way after you order the print, I send you an electronic invoice from PayPal which you can pay also by credit card. Other options are direct money transfer to my bank account or sending a cheque/money order by post. However, processing might take considerably longer time, payment by PayPal is therefore preferred.
[ top ]
Do you require further information? Contact me.

GALLERY STATISTICS
build: r0.4.3.1/አዲስ አበባ
countries: 17
categories: 134
photos: 2155
hits: 9307612
comments: 249