Welcome to travel photo gallery
Welcome to photo.lacina.net a reliable photo source providing over 2.000 high quality images from Curaçao, Czech republic, Denmark, England, Ghana, Guatemala, China, India, Indonesia, Italy, Kenya, Malaysia, Malta, Marocco, Myanmar (Burma), Netherlands, Norway, Senegal, Sierra Leone, South Africa, Sweden, Tanzania, Vietnam.
For reference you can have a look at
list of customers
. Cannot find your image or do you require further information? Feel free to
contact me
.
Latest News
SHORT NEWS
My following work will be published on Instagram. Follow me to keep updated. (07. 03. 2021)
Book Beautiful Norway available on Amazon (07. 04. 2017)
Czech travel magazine Koktejl has published my photostory about Yaunyang rice terraces. (31. 10. 2012)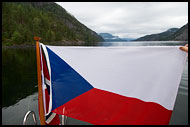 ::
released 08. 02. 2007
::
The Telemark Canal stretches 105 kilometres from Skien to Dalen. The Canal consists of eight locks with a total of 18 lock chambers, and a difference in height of 72 metres. The Telemark Canal was hewn out of the rocks by hand well over 100 years ago, and when completed in 1892. Europeans described it as the "eighth wonder of the world". 500 men had worked for five years to dynamite their way through the rocks.
---
GALLERY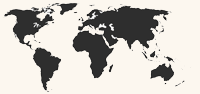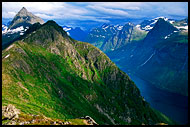 ::
released 31. 01. 2007
::
I'd like to invite you to an exhibition 7 Years In Norway. It is a photo journey through long but beautiful 7 years when I traveled all over Norway and best of the best photographs were choosen. The exhibited size is 50x70cm and I'll be pleased with your visit. More information>
http://beautifulnorway.lacina.net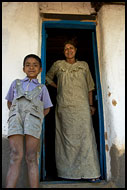 ::
released 19. 10. 2006
::
The very last photographs from south india are dedicated to the people. Indigenous, working, relaxing, selling, buying, rich, poor... Withouth them, India would not be what it is - one big experience, a journey into past, to a fantastic place with incredible culture and nature.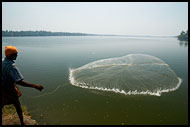 ::
released 13. 10. 2006
::
Cochin (Kochi) is situated in the state of Kerala. The city is hot and humid but relaxed and easy going with a lot of culture to learn about, backwaters nearby and beautiful beaches just behind the city. They were not found by western tourists yet and no huge monsterous hotels were built there yet so one can enjoy pure nature...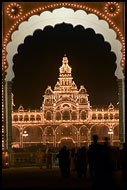 ::
released 09. 10. 2006
::
Mysore is some two hours drive from Bangalore, much more relaxed and with some spectacular places of interest. One of them is Maharajah's Palace also called Mysore Palace where the sultan still lives. Every Monday, the palace is lighted with thousands of bulbs and one can admire the wonderful set. Chamundi hill is another great place with its Chamundeeswari Temple and monkeys all over.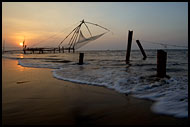 ::
released 01. 10. 2006
::
When visiting Cochin (also known as Kochi) you can't miss them. They are huge and there is always life around them, especially when dozen of men try to take the net up from water, looking for a catch. During sunset, the atmosphere becomes close to magic...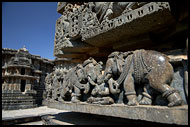 ::
released 19. 09. 2006
::
Some of the most magnificent South Indian temples are those attributed to the Hoysala dynasty of Karnataka. The walls of the temples in Belur and Halebid are incredibly decorated, displaying various mythological stories like those of the Ramayana and the Mahabharata. The decoration in my holy opinion even beats the one in Hampi and is well worth visiting.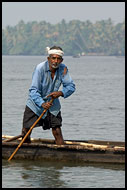 ::
released 11. 09. 2006
::
The Kerala Backwaters are a chain of brackish lagoons, channels, lakes, and deltas of approximately 38 rivers emptying in the Arabian Sea. The network includes five large lakes linked by 1500 km of canals, both manmade and natural. The backwaters were formed by the action of waves and shore currents creating low barrier islands across the mouths of the many rivers flowing down from the Western Ghats range. It would be possible to explore the beauty of the Backwaters for weeks, for us it was only one great day yet unforgettable.

GALLERY STATISTICS
build: r0.4.3.1/አዲስ አበባ
countries: 17
categories: 134
photos: 2155
hits: 9170805
comments: 249