Welcome to travel photo gallery
Welcome to photo.lacina.net a reliable photo source providing over 2.000 high quality images from Curaçao, Czech republic, Denmark, England, Ghana, Guatemala, China, India, Indonesia, Italy, Kenya, Malaysia, Malta, Marocco, Myanmar (Burma), Netherlands, Norway, Senegal, Sierra Leone, South Africa, Sweden, Tanzania, Vietnam.
For reference you can have a look at
list of customers
. Cannot find your image or do you require further information? Feel free to
contact me
.
Latest News
SHORT NEWS
My following work will be published on Instagram. Follow me to keep updated. (07. 03. 2021)
Book Beautiful Norway available on Amazon (07. 04. 2017)
Czech travel magazine Koktejl has published my photostory about Yaunyang rice terraces. (31. 10. 2012)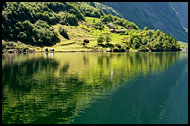 ::
released 16. 12. 2011
::
One of the most beautiful fjords of Norway which I've ever visited is the Nærøyfjord and Aurlandsfjord which are both part of the Nærøyfjord World Heritage Area. The ferry is departing from Flåm and you arrive in Gudvangen amazed by what you just experienced.
---
GALLERY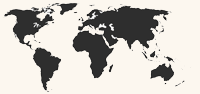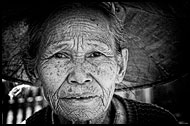 ::
released 11. 09. 2011
::
Selection of snaps in black and white, all taken on my journey through Myanmar (Burma). Photos presented here were taken in Yangon, Pathein, Amarapura, Hsipaw, Inle Lake and Chaung Tha beach.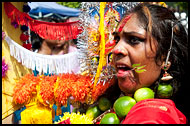 ::
released 27. 08. 2011
::
Thaipusam is a Hindu festival celebrated among others in Kuala Lumpur, Malaysia. The participants start at Sri Mahamariamman Temple in KL and follow 15km long way to Batu Caves carrying kavadi, sometimes over 20kg of weight. When entering Batu Caves, most of the participants entered state of trance and often even people from the audience go into trace.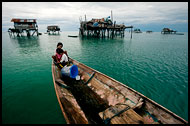 ::
released 05. 07. 2011
::
Bajau Laut, also called sea gypsies have no identity. No passport, no other id. They have been on the move most of their life, using boats and their navigation skills. They live mainly from fishing. Some have settled, some still live their nomadic life. It is said that they enter land only when burring relatives. How does their life look like today?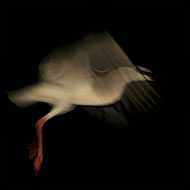 ::
released 26. 06. 2011
::
I was planning to spend two nights at Kinabatangan river, but at the end I stayed whole week enjoying a great collective and wonderful scenery with incredible wildlife.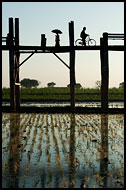 ::
released 10. 06. 2011
::
Couple of photos from one month trip to Burma in February 2011. The selection includes photos from Mingun, Amarapura, Inle Lake, Bagan, Pathein and Kalaw.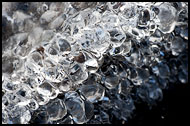 ::
released 20. 12. 2010
::
Selection of photographs taken during 2010 in Norway. Locations include Runde bird island, Hemsedal, Norefjell, Oslo and its surroundings and Blefjell.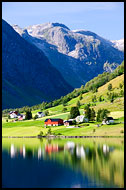 ::
released 06. 09. 2010
::
The west part of Norway its known for its fjords, tall steep mountains and glaciers. During my short three day trip to those parts I have visited Sogndal, Runde bird island and the famous Geiranger fjord, which has been listed as a UNESCO World Heritage Site since 2005.

GALLERY STATISTICS
build: r0.4.3.1/አዲስ አበባ
countries: 17
categories: 134
photos: 2155
hits: 9170693
comments: 249