Bessegen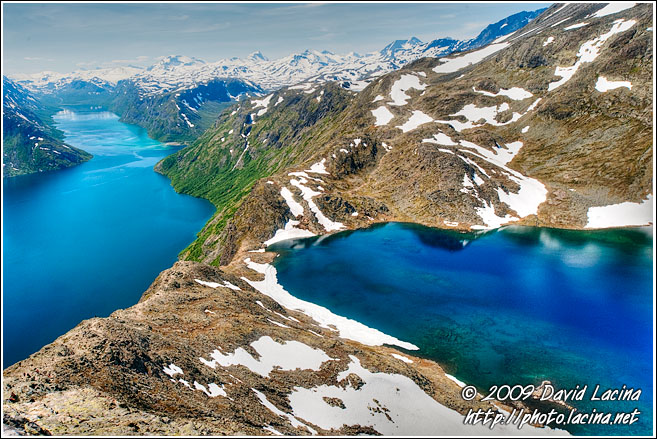 RefNum: 09no-5471-hdr. The most famous point of the Bessegen trek is a view towards green Gjende lake and blue Bessvatnet. This photo was taken quite early in the summer (beginning of June) so the Gjende was not yet fully colored green. It was snapped from one of the most difficult parts of the trek where people are rescued on a daily basis. I actually had to wait for some time, since right at the tightest point between the two lakes, a rescue helicopter had landed and took off only couple of minutes before this photo was taken.
For details such as print media or payment method click here?
Please note: all fields are required.

GALLERY
Country:
Category:
GALLERY STATISTICS
build: r0.4.3.1/አዲስ አበባ
countries: 17
categories: 134
photos: 2155
hits: 9173046
comments: 249