Boys On Pirogue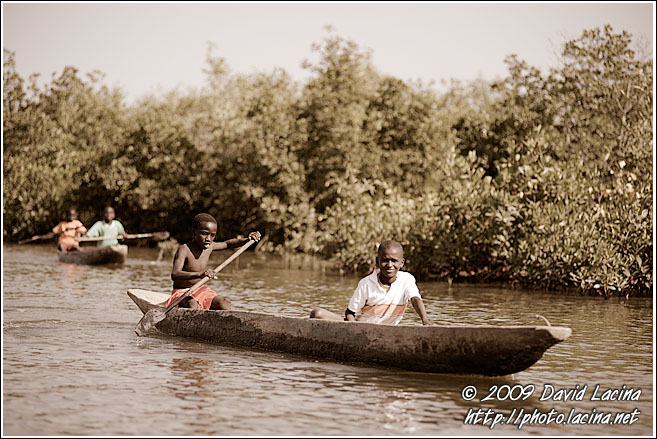 RefNum: 09sn-3709. Boys on pirogue on the Casamance river between Enampor and Edioungou. Narrow channels through mangroves connect this two villages in Basse Casamance. Casamance is the area of Senegal south of The Gambia, a beautiful region that differs geographically and culturally from the rest of Senegal with mostly Diola (Jola) population.
For details such as print media or payment method click here?
Please note: all fields are required.

GALLERY
Country:
Category:
GALLERY STATISTICS
build: r0.4.3.1/አዲስ አበባ
countries: 17
categories: 134
photos: 2155
hits: 9303773
comments: 249