Tree And A Cloud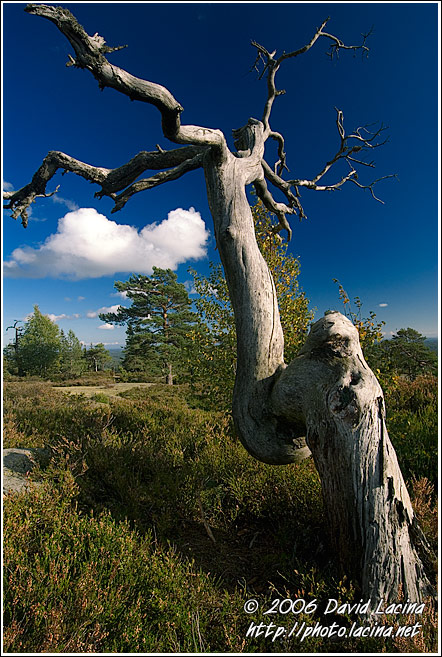 RefNum: 06no-1801. Farmenrøysa is a local Vestfold peak in Southern Norway, with great views - you can even see the coast from here. Nearby is the beautiful lake Damvannet which I visited quite often when I was living in Sandefjord. It was my first time to Farmenrøysa when I took this photograph, the clear blue sky with just a few clouds was perfect for taking pictures and with the polarizing filter one could do magic on that very day. When I returned couple of months later, I found the tree had collapsed - age had taken its toll.
For details such as print media or payment method click here?
Please note: all fields are required.

GALLERY
Country:
Category:
GALLERY STATISTICS
build: r0.4.3.1/አዲስ አበባ
countries: 17
categories: 134
photos: 2155
hits: 8972626
comments: 249