Butter Lamps Offerings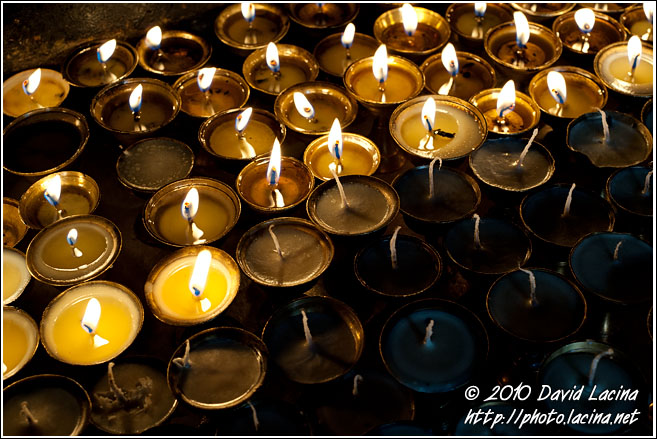 RefNum: 09in-7081. Offering Butter Lamps is the most powerful offering because their light symbolizes wisdom. Just as a lamp dispels darkness, offering light from a Butter Lamp represents removing the darkness of ignorance in order to attain Buddha's luminous clear wisdom.
For details such as print media or payment method click here?
Please note: all fields are required.

GALLERY
Country:
Category:
GALLERY STATISTICS
build: r0.4.3.1/አዲስ አበባ
countries: 17
categories: 134
photos: 2155
hits: 9307579
comments: 249