Breaking Down Salt Layer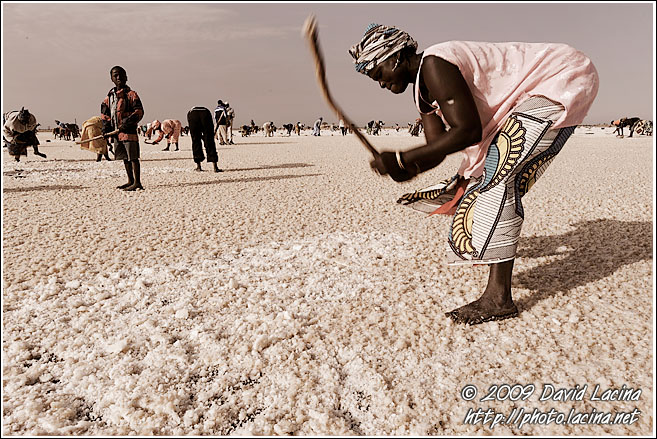 RefNum: 09sn-3209. After the water dried and salt layer was created, the workers, usually women and kids first brake down the salt layer and then use part of old broken shifter to create small heaps of salt which are then transfered to the border of the field, packed into bags and sold to resellers.
For details such as print media or payment method click here?
Please note: all fields are required.

GALLERY
Country:
Category:
GALLERY STATISTICS
build: r0.4.3.1/አዲስ አበባ
countries: 17
categories: 134
photos: 2155
hits: 9306568
comments: 249