Repairing Seruca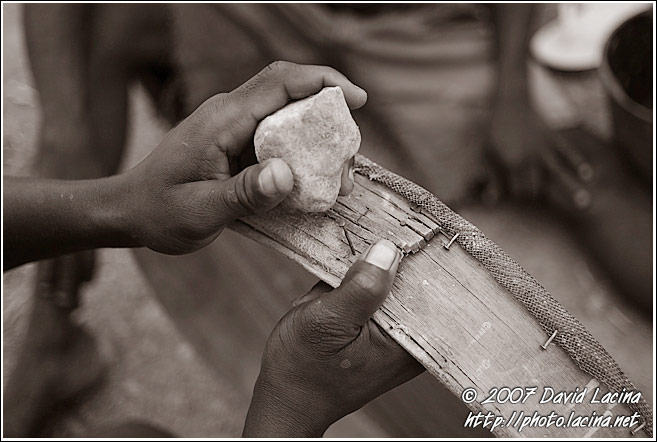 RefNum: sl-5409. A seruca is a special type of screen which is similar to a gold pan, but has stainless steel window-screen wire in the bottom, and is round bottomed. The workers use only very basic tools, in this case a stone, while searching for diamonds or repairing their tools.
For details such as print media or payment method click here?
Please note: all fields are required.

GALLERY
Country:
Category:
GALLERY STATISTICS
build: r0.4.3.1/አዲስ አበባ
countries: 17
categories: 134
photos: 2155
hits: 8972259
comments: 249