Transporting Soil In Diamond Mines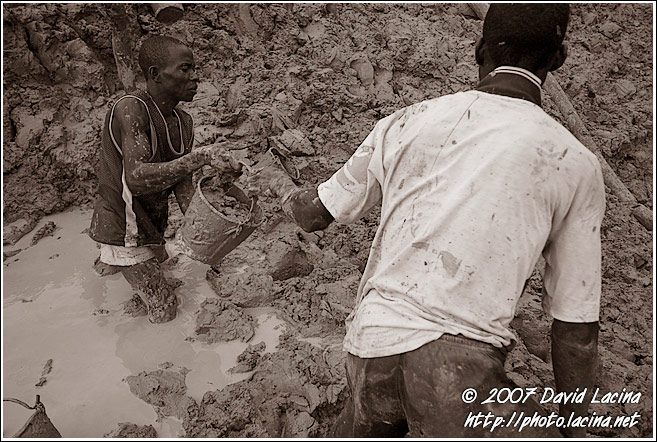 RefNum: sl-5023. There is no modern machinery used in the diamond mines and workforce must be used instead. The mud from the bottom of the mine is transported by human chain up to the rim of the mine where screening of the soil will start in few days.
For details such as print media or payment method click here?
Please note: all fields are required.

GALLERY
Country:
Category:
GALLERY STATISTICS
build: r0.4.3.1/አዲስ አበባ
countries: 17
categories: 134
photos: 2155
hits: 8972238
comments: 249