Searching For Diamonds Using Seruca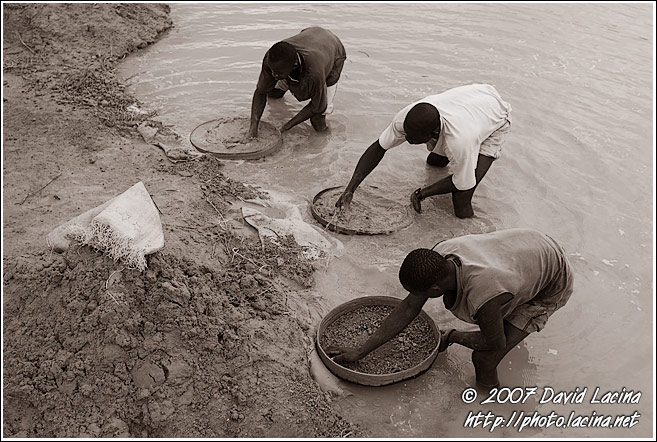 RefNum: sl-4744. A seruca is a special type of screen which is similar to a gold pan, but has stainless steel window-screen wire in the bottom, and is round bottomed. After the workers screen out with help of water the over-sized material, there are only small stones left, and the heavy minerals eventually being concentrated on the screen bottom.
For details such as print media or payment method click here?
Please note: all fields are required.

GALLERY
Country:
Category:
GALLERY STATISTICS
build: r0.4.3.1/አዲስ አበባ
countries: 17
categories: 134
photos: 2155
hits: 8972282
comments: 249