charles bridge and prague castle in the background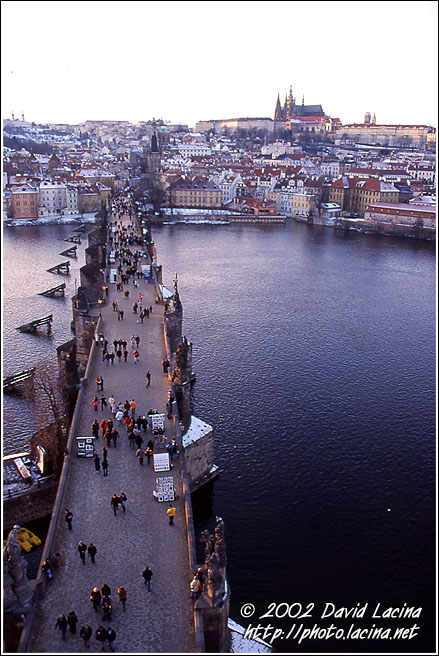 RefNum:
07738-31
.
Charles Bridge is a famous historical bridge that crosses the Vltava river. Its construction started in 1357 under the auspices of King Charles IV, and finished in the beginning of 15th century. As the only means of crossing the river Vltava (Moldau), the Charles Bridge used to be the most important connection between the Old Town, Prague Castle and adjacent areas until 1841. The bridge was originally called the Stone Bridge (Kamenný most) or the Prague Bridge (Pražský most) but has been the "Charles Bridge" since 1870. The bridge is 516 meters long and nearly 10 meters wide, resting on 16 arches shielded by ice guards. The bridge is decorated by a continuous alley of 30 statues and statuaries, most of them baroque-style, erected around 1700.
For details such as print media or payment method click here?
Please note: all fields are required.

GALLERY
Country:
Category:
GALLERY STATISTICS
build: r0.4.3.1/አዲስ አበባ
countries: 17
categories: 134
photos: 2155
hits: 9292578
comments: 249