courage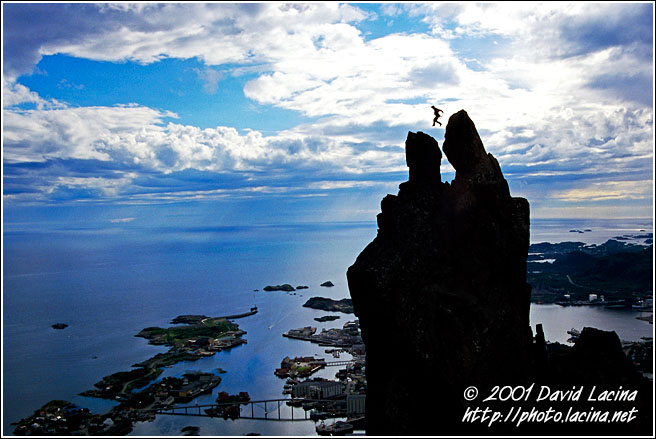 RefNum: 82099-17. While in Lofoten Islands in the north of Norway, we also visited Svolvær, a popular place for climbers. We climbed up a nearby peak and when we reached the top we saw a man had just climbed up one of the rocks. I wanted to take a photo of him standing on the rock and just as I pressed the shutter, he suddenly jumped over to the next rock.
For details such as print media or payment method click here?
Please note: all fields are required.

GALLERY
Country:
Category:
GALLERY STATISTICS
build: r0.4.3.1/አዲስ አበባ
countries: 17
categories: 134
photos: 2155
hits: 8956759
comments: 249