Women By Jal Mahal (Water Palace)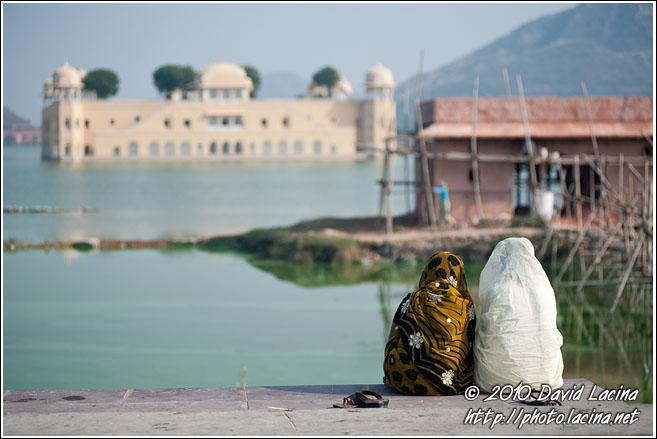 RefNum: 09in-8182. Jal Mahal (meaning Water Palace) is a palace located in the middle of the Man Sagar Lake in Jaipur city, Rajasthan. The Jal Mahal palace is considered an architectural beauty built in the Rajput and Mughal styles of architecture providing a picturesque view of the lake, and the surrounding Aravalli hills. The palace, built in red sandstone, is a five storied building out of which four floors remain under water when the lake is full and the top floor is exposed.
Women By Jal Mahal (Water Palace)
Continent: Asia
Country: India
Category: Jaipur
Viewed: 2521 times
For details such as print media or payment method click here?
Please note: all fields are required.

GALLERY
Country:
Category:
GALLERY STATISTICS
build: r0.4.3.1/አዲስ አበባ
countries: 17
categories: 134
photos: 2155
hits: 8972841
comments: 249