An Eldery Woman Making Beads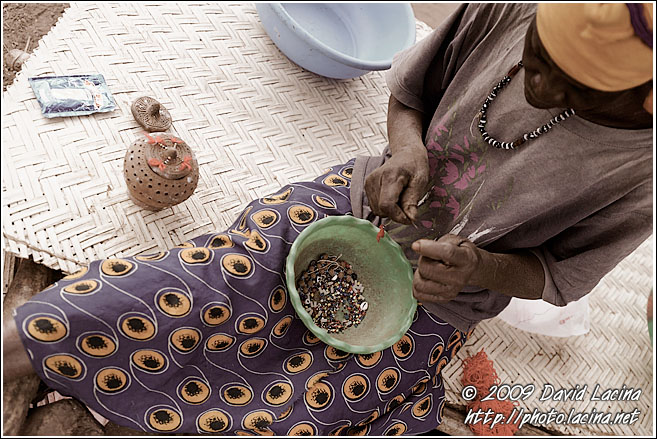 RefNum: 09sn-3612. The Bedick are a minority tribe with Mali origin. They fled for the Islam into southern Senegal - Kedougou - and created their traditional villages on top of the hills. Although they turned to Christianity, many animistic aspects stayed and they didn't loose their traditions. The Bonapasse Bedick live in the village of Ethiouwar.
For details such as print media or payment method click here?
Please note: all fields are required.

GALLERY
Country:
Category:
GALLERY STATISTICS
build: r0.4.3.1/አዲስ አበባ
countries: 17
categories: 134
photos: 2155
hits: 9306567
comments: 249