Vigeland Sculpture Park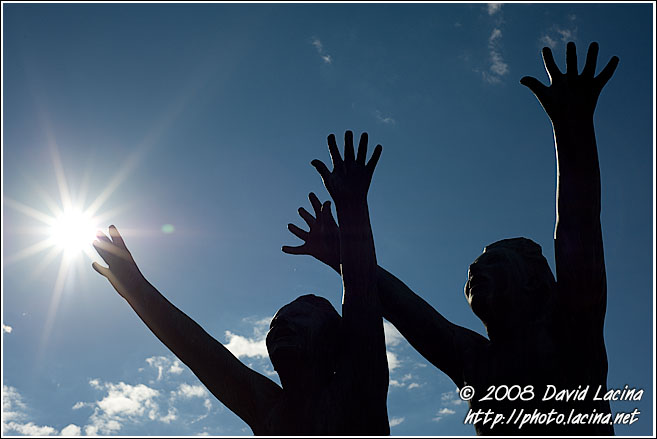 RefNum: 08no-1416. Vigeland Sculpture Park is a part of Frogner Park, located in Oslo, Norway, 3 km northwest of the city centre. The park covers 80 acres and features 212 bronze and granite sculptures created by Gustav Vigeland. Vigeland personally sculpted every figure out of clay and individual craftsmen were contracted to fabricate the pieces into what they are today.
For details such as print media or payment method click here?
Please note: all fields are required.

GALLERY
Country:
Category:
GALLERY STATISTICS
build: r0.4.3.1/አዲስ አበባ
countries: 17
categories: 134
photos: 2155
hits: 9303833
comments: 249