Ptarmigan (Lagopus muta)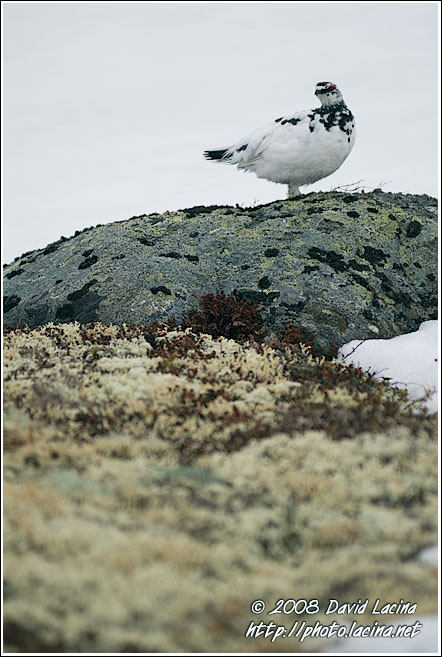 RefNum: 08no-0857. Rype called in Norwegian is quite common bird on the mountains. The Ptarmigan is seasonally camouflaged, its feathers moult from white in winter to brown in spring or summer. Breeding males have greyish upper parts with white wings and underparts. In winter, plumage becomes completely white except for the black tail.
For details such as print media or payment method click here?
Please note: all fields are required.

GALLERY
Country:
Category:
GALLERY STATISTICS
build: r0.4.3.1/አዲስ አበባ
countries: 17
categories: 134
photos: 2155
hits: 8956602
comments: 249